Having a proper security system in any Operating System is really important to protect data and avoid threat attacks. Windows XP and previous versions of Windows required to install third-party security systems (virus software) like Avira, AVG, Panda, Kaspersky, etc. But with Windows 7, Microsoft introduced two new security systems called Security Essential also Defender for free.
Most of the people stopped using third-party security systems due to these two applications. But many IT professionals warned people about the risk of using only these two applications. They had enough examples to proof about the loopholes in Microsoft Security Essential and Defender. As a result these two applications became simple virus/malware guards within few months.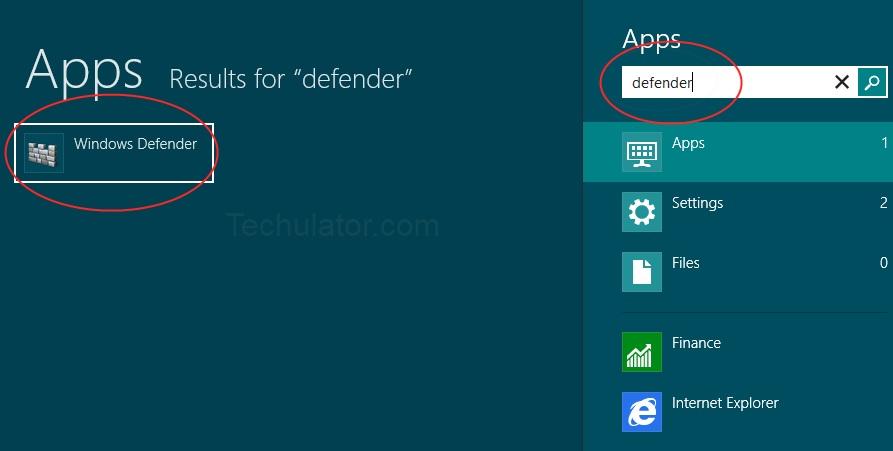 When building the latest Windows 8, engineers have given more priority to the security. They have used different methods and additional features to improve the security system. Actually the new Security system is more powerful than the previous versions. In Windows 8, Defender is a default tool combined with the system. It is similar to Security Essential protection system.
Windows 8 Defender is powerful compared to Windows 7 Defender and Security Essential. It detects and removes viruses, prevents network invasions and act against behaviors of possible threats. Windows 8 has another great security feature to protect your machine when booting (Boot time Protection). It uses the following three components to protect the machine during the booting process,
UEFI (Unified Extensible Firmware Interface) – Verifies logo-certified
ELAM (Early Launch Anti-Malware driver) – Verifies all boot drivers during the system startup.
Remote Attestation – Remotely verifies malware interferes and infections
With these new features and protection systems, Windows 8 Defender will become a permanent virus guard of most of the machines. But we never know the faces of future threats and how affect them to Windows 8. Even we use the best virus software in the market to protect our machines, there is always a risk. Therefore we can expect the third-party virus software market will remain as it is.
BACK TO ARTICLES